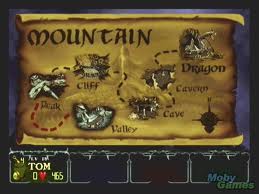 The Mountain Kingdom consists of a large peak, including the volcano Yserbius. The
Warrior
once called this placed home, but the Barbarian Kingdom that dwelled on the mountain has been overrun by
Skorne
's forces, and now little remains.
Appearances
There are 3 Obelisks in this Realm, 3 Runestones, the Treasure Room to unlock the Minotaur, and the Legendary Weapon is the Scimitar of Rasha.
Areas
Enemies
---
Heroes will need 100 red Crystals to unlock this Realm.
Areas
Enemies
Trivia
This fiery and mountainous area, filled with orcs and a dragon, is more than a little reminiscent of Mount Doom from Lord of the Rings.
Community content is available under
CC-BY-SA
unless otherwise noted.